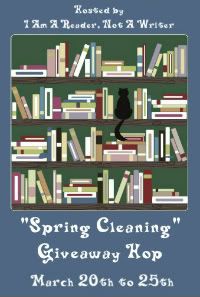 It's time for some spring cleaning!
After looking through my stacks of books I have found some that I would love to pass on to some fellow book lovers!
It's really sad to say but I don't get a chance to read every book that is sent my way and I also have a stack of signed books that Ive had for a while collecting dust so I would love for them to end up in the hands of someone who will have time to read them.


There will be five winners!!

Whats up for grabs.....
#1

#2
a Rafflecopter giveaway
Hop on over to some other great giveaways!!