WE DID IT!
I'm so happy to announce that all of our hard work has paid off and the
OPAL Release Book P

arty
provided by
Entangled Publishing
will be celebrated at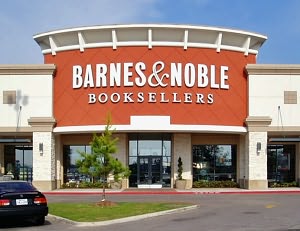 Barnes & Noble Deerbrook Mall
20131 Highway 59
Humble, TX
77338
281-540-3060
Saturday, December 15, 2012
Everyone is

invited!
So grab you book loving friends and family

and make plans to be there.
If you are coming please head on over to Jennifer L. Armentrout's Facebook Event Page to RSVP.
This is important to do if you are coming!
This will let Entangled Publishing know how many giveaways to bring for attendees!
This is one event you do NOT want to mi

ss.
W

ant to know why??
First

,
Jennifer L. Arment

rout
Pepe Toth aka Da

emon Black
Second,
the

re will be prizes galore..
*First 100 copies of Opal will be given away*
*Surprise Giveaways provided by Entangled Publishing*
*Lux Swag Giveaways provided by TX Bloggers*
T

hird,
you get to meet and chat with other Lux Series lovers

and seriously what c

an be better than

hang out with

the author and cover model thems

elves.
Well I think that's all for now..I'm sure I'm missing something but I will update this post with more info as it comes up. If you have any questions please feel free to leave them below or you can always email me at abookloversre

vi

ew@gmail.com.
HOPE TO SEE YOU THERE!
Thank you Entangled Publishing for making this possible! It truly is a dream come true when you get to participate and help organize one of your favorite authors

biggest

event!
Thank you! Th

ank you!