Belles on Wheels hit Houston, Tx on Monday, May 12, 2014. There was a spectacular line up of 8 brilliant and talented authors.
Emma Chase, Alice Clayton, Kresley Cole, Kyra Davis, Katy Evans,
Lisa Renee Jones, Christina Lauren, Jennifer Probst, Kristen Proby
This group of authors had a great vibe and brought the book mania with them! There was a lot of laughing, signing, chatting and some swooning (the bus boys). You'll hear all about it in some of the interviews.
We were lucky enough to get interviews with all the authors! There are 10 videos all together and believe me when I say "You need to see them all!" These authors were wonderful and hilarious!
This is where you can find the interviews.
A HUGE thank you to Gallery Books for letting us get involved!
~~~~~~~~~~~~~~~~~~~~~~~~~~~~~~~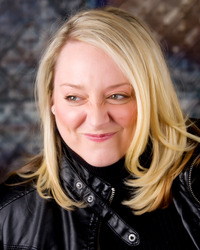 Website
~
Facebooks
~
Twitter
~
Amazon
~
B&N
~~~~~~~~~~~~~~~~~~~~~~~~~~~~~~~
Oh wait did I mention there was a giveaway?!?!
If you wore not able to attend any of the stops of this tour here is your chance to win a
Belle On Wheels Prize Pack Bundle
Includes: Just One Night (not signed), ARC of Sublime (not signed), Tote bag (SIGNED), The Professional (SIGNED), and Remy(SIGNED).